"There really isn't anything he doesn't know about our business."
Doug A Sander, Account Executive – Sysco Foods Inc.
With hospitality visionary Tony Penn at the helm, PRG was designed to give rise to your vision — whether a start-up single unit showcase, an existing brand poised for explosive growth, or an established venue that needs to take on challenges and transform. No matter where you begin, you can unlock the potential of your brand and assume a more prominent position in the marketplace. To conceptualize a memorable food and beverage experience with your signature style, we want to understand the story you want your guests to tell.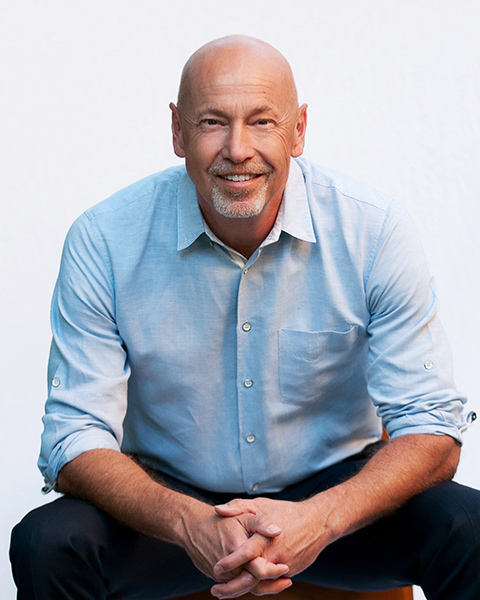 Anthony (Tony) Penn has been a figure in hospitality for three decades – whether for Food Network titan Chef Aaron Sanchez, for venture-backed chains prepping for national rollout, to helping single-unit owner/operators restore their labor of love to highly profitable operation.
Known for being behind numerous distinctive food and beverage experiences in multiple genres, Tony has an exceptional record accelerating growth, enhancing operating efficiency and delivering immediate and tangible results in corporate, entrepreneurial and franchise environments.
Most recently, Tony has been behind all restaurant operations for Chef Sanchez, which included 11 House of Blues restaurants, Mestizo in Leawood, Kansas, Johnny Sanchez (Baltimore & New Orleans) and Paloma in Stamford, Connecticut.
He is based in Newport Beach, California and a graduate of San Diego State University. While Tony can point to expertise in the usual skills — new concept development, operations management, training, systems development, and pre- and post-opening support – what makes Tony most sought after is his highly collaborative working style.
Before taking the PRG helm, Tony worked for & led top hospitality players:
As Partner and COO for Trifecta Management Group, he was responsible for all business operations — innovative concept development, design and construction, and marketing for several new and existing restaurant and entertainment venues.
As VP of Operations for The Counter, he was responsible for all aspects of operations for a newly developed upscale gourmet burger restaurant, creating an infrastructure for sustained growth.
As a Senior VP for Buca Inc., Anthony led the openings of 40+ Buca di Beppo's nationwide, cumulatively generating over $120 million in annual sales, while overseeing a workforce of over 2,000.
In addition Tony held executive and management roles with nationally recognized brands, including Outback Steakhouse, Carlos Murphy's, and Chi Chi's Mexican restaurants.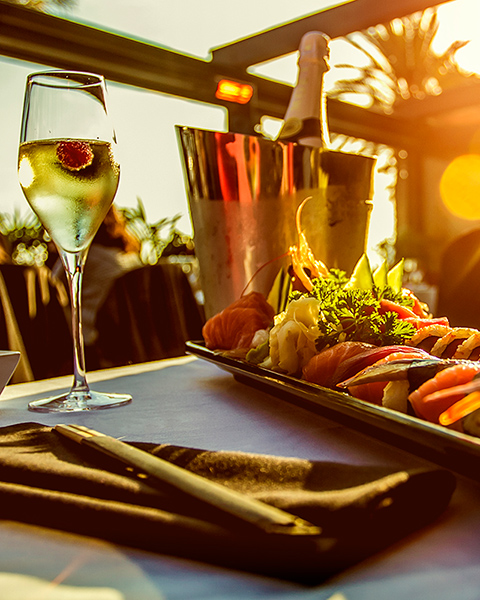 "Tony is my guy. He was responsible for all my restaurant operations for the last 3 years. Our first project together was a Mexican restaurant on E. 4th St. in Cleveland OH. There we formed a special bond and an incredible working relationship. We transformed an average restaurant into the pride of Downtown Cleveland. We then revamped all the House of Blues restaurants together, and then opened our own restaurant outside of Kansas City. From there we opened Paloma in Stamford CT, and Johnny Sanchez in Baltimore MD. Tony is truly the best at what he does. He's insightful, creative, thorough, and everybody loves working with him. He's the only person I've ever worked with that can create an environment where hard work can be so much fun. He has a unique combination of culinary skills, hands on experience, creativity and a realistic perspective that gets results."
"Along with our Culinary Team, Tony spearheaded the revamp of our entire Culinary Program, which included the development of the menu with Chef Aaron Sanchez, creation and documentation of the recipes, as well as the implementation of the program. Tony was incredibly comprehensive, professional, and the results were amazing. We were able to completely change our culinary culture, and our food revenues increased substantially because of it. Tony's ability to connect with people at all levels allowed us to streamline the process and get company wide buy-in. Tony also participated in our Company Business Planning, Operations systems standardization and Financial systems analysis. He knows the hospitality business inside and out, and was a pleasure to work with."
"Tony has been my professional partner for several years. He always did an excellent job representing my interests and giving me the support I need to best represent him and the various projects he's worked on. He has a wealth of knowledge about the hospitality business. Tony involves himself completely in projects, is available day or night and well after contractual obligations have been met. He is honest and trustworthy and highly regarded in the food service community."
"First and foremost, it was a pleasure both knowing and working with Tony. He's a true professional and I can say with certainty, he helped in the success of all three our very distinct venues on E. 4th St. located in Cleveland, OH. He played a key role in the creation, startup and ongoing management of both The Corner Alley and Zocalo's Mexican restaurant, and was instrumental in the turnaround and management of Flannery's Irish Pub. He's a seasoned operator, who brings to the table a wealth of knowledge, experience and integrity. He has an innate ability to connect with people from all walks of life, and his inclusive management style made all the hard work extremely enjoyable."
"As the Executive Chef and Culinary Director for The Counter, I worked with Tony as we launched a brand new gourmet burger concept. As our VP of Ops, Tony was the consummate professional, who was at ease with all the functions of a start-up. His hands-on guidance and observations were critical to keeping The Counter on the right path, as well as dealing with obstacles before they became detrimental to our early success."
"I've worked with Tony on numerous projects over the past several years. The passion and energy he brings every day is infectious to whomever has the pleasure to work with him. I appreciate the collaborative environment he creates, and his professional and candid feedback are invaluable. There really isn't anything he doesn't know about our business. His creative insight has been a catalyst for anyone that's had the pleasure of working with him. I can't wait for the opportunity to work with him again."